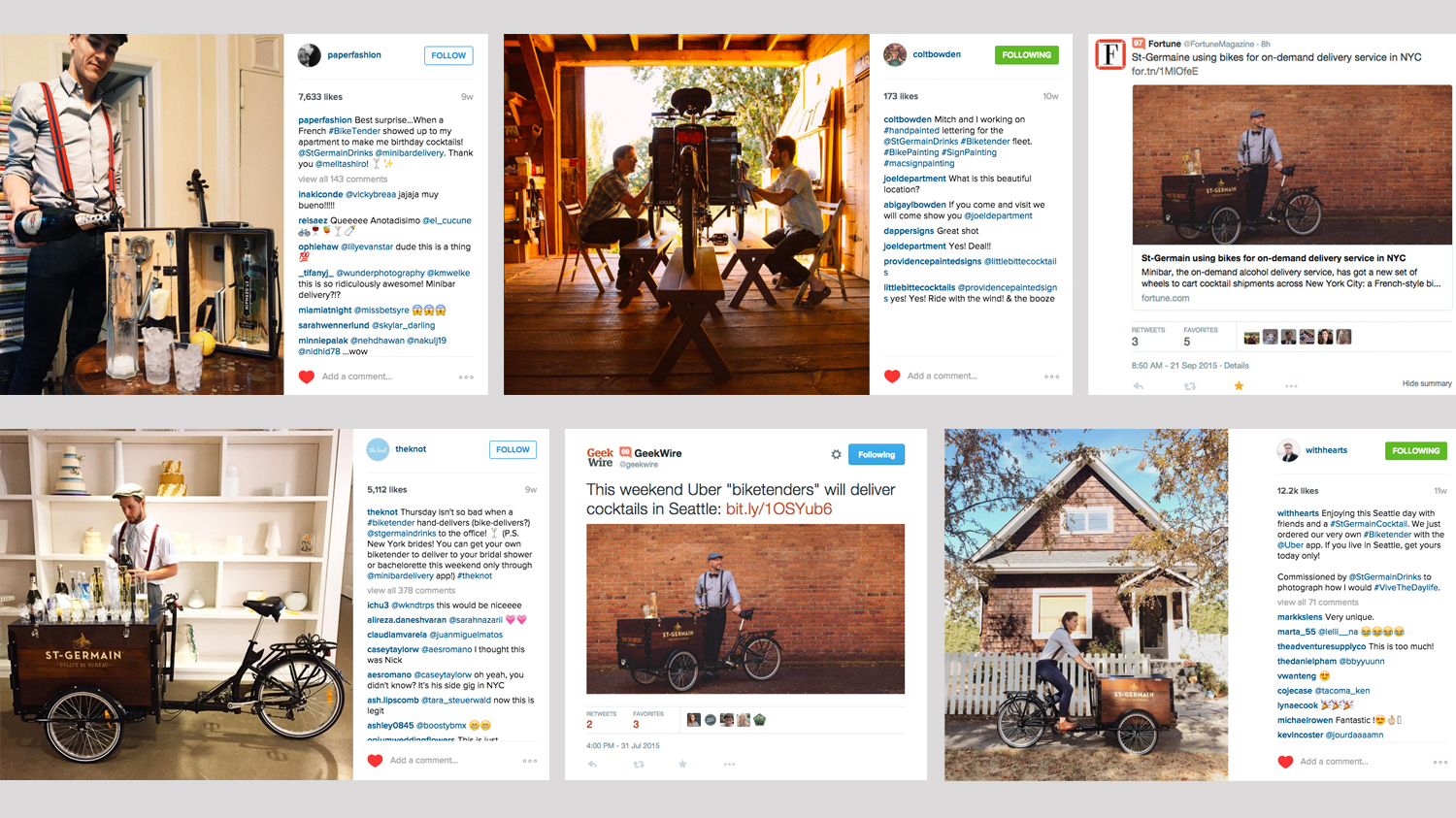 St-Germain - Vive the Daylife Campaign
Bacardi's St-Germain is a young elderflower liqueur brand that had become instantly popular with bartenders upon launch, yet growth had slowed. Known often as bartenders duct-tape, it found itself as an ingredient brand with a consumer awareness problem. People who tried it, loved it, but many didn't know it was even in their drink.
To reintroduce the brand to the consumer we needed to establish the mindset, occasion, and a unique serve which would establish the brand in pop culture. We built a campaign that pushed against the crowded nightlife filled with big spending brands, and Vive the Daylife was born. It was a mantra to slow down and savor life's beautiful moments, highlighting the St-Germain Cocktail served in their Carafe, creating an ownable social drinking occasion and serve.
To launch we created a first of its kind Periscope production called Peep Show - an ad that snowballed in media and social and then disappeared within 24 hours. We then introduced the occasion to culture by delivering cocktails by bike - with an army of Biketenders powered by Uber. And we leveraged influencers to Pass the Carafe to establish the serve.
Results:
Peep Show:
76M impressions
3.69 CPM
Biketender:
7.2M reached
2x content travel
Trended on Twitter
Pass the Carafe:
45M impressions
4.7x content travel